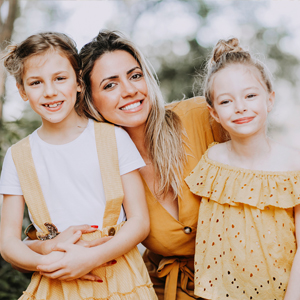 Are you considering a new dentist for your family? It is imperative to consider certain factors to pick out the finest family dentist. One will spare time, money and effort which goes into this activity if you stick to these pointers. In our previous blog, we have explained the 5 benefits of choosing family dentistry in Yorba Linda. Instead of feeling nervous looking for a new dentist, reach out to Dr. Bruce Rogers, a renowned and experienced family dentist at Bruce M. Rogers, D.D.S, and ensure the good dental health of your entire family.
4 Points to Pick Ideal Family Dentist in Yorba Linda for Your Family:
If you are looking for the best family dentist in Yorba Linda, the following factors will help you select the right professional for this purpose:
Check the Location:

The first and the most important factor that will help you find the most suitable family dentist is the location of the dentist's office. It should be close to your place, work, or residence so that it is easy to access. Going for routine procedures, treatment, or checkups becomes easier and convenient for all the members. Moreover, in the case of any dental exigencies, getting immediate help from the dentist becomes easier.

Available Procedures:

Another factor that will help you in looking for a dentist in Yorba Linda is to find out the range of treatments and procedures available with a family dentistry office. Not all procedures are provided by all family dentists. Thus, it is recommended to hand pick a family dentistry service provider who covers an optimal range of procedures.

Qualifications and Experience:

The next factor that deserves your attention is the experience and qualifications of the family dentist. Spending some time finding out this information will serve you well in the long run. The dentist must be active and well-qualified. The practitioner must have years of experience to provide the best dental services and solutions. An experienced dentist will keep the patient at ease and get proper treatment.

Check Your Budget:

This factor is very important when choosing suitable dentistry solutions for your family. If the cost of procedures, treatment, and checkups is too high or not included in the insurance, it can prove to be a costly affair. Consequently, visiting the dentist will get costly. Thus, look for a dentist who provides a perfect blend of quality services and affordable costs.
Conclusion:
If you are looking for a family dentistry in Yorba Linda, consider Dr. Bruce M. Rogers, DDS's dental clinic. Head to the website of Bruce M. Rogers, DDS to learn more about the range of procedures offered. Dial 714-970-6331 to reach out to Dr. Bruce M. Rogers, DDS and his team right away.