Shortlisting a Family Dentist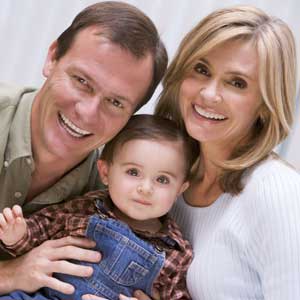 Your family is the most important aspect of your life and thus it is extremely important to ensure they have the best health support that they can get. A family dentist is an extremely important person in your family's health plan, here are a few things that you need to keep in mind before you finalize your family dentist in Yorba Linda.
With the world expanding and travel becoming a challenge it is wise to select a dentist who has a clinic at accessible proximity to where your family resides. This ensures that your dental appointments are always in time and your oral hygiene is cared for by professionals regularly. Most dental treatments have more than one sitting involved, which many tend to ignore due to the travel time. Having a clinic close by ensures your line of treatment is adhered to as scheduled.
Growing kids and aging adults seem to have the most number of dental issues among all age groups. Everything we eat & drink today has an adverse effect on our dental health. Fast food and cold drinks which are now a part of our regular diet are also the reason for the increased number of patients with cavities and tooth sensitivity. Since it is hard to change the trending food habits, it is recommended that you visit your family dentist in Yorba Linda every couple of months for a basic oral health check, this not only ensures you have healthy teeth but also ensures any developing issue is cured before it gets worse.
One cannot emphasize enough the importance of hygiene in a dental clinic. Make sure you choose a clinic that is free from insects and is cleaned at all corners. Only having clean instruments or a clean chair will not serve the purpose. Avoid places that are shabbily maintained and do not offer a comfortable environment.
Do also take into consideration the family dentists qualification. It is imperative to have the confidence that your family is in good hands. Do not hesitate to ask these questions to your practitioner and clear your mind of any doubt you may have. The medical profession is a profession of trust and if you cannot trust your doctor, the doctor will not be able to deliver the best treatment for you.
Take time to speak with the doctor about your overall health. You may think certain things are not related to your dental query but it is very important that your doctor knows even the smaller details no matter how irrelevant you think it may be. Our body functions as one big machine that is connected end to end. As doctors, we are taught to understand the underlying symptoms of a dental issue and not just view it as a stand-alone problem.
At the Family Dentist in Yorba Linda we take good care to ensure all these parameters are met. We are professional doctors who dedicate ourselves to serve our patients with the utmost care. We understand your family is important to you and at the Bruce M. Rogers DDS – A Family Dental Care in Yorba Linda we do our best in delivering our promise of good oral health.