Benefits of Choosing Family Dentist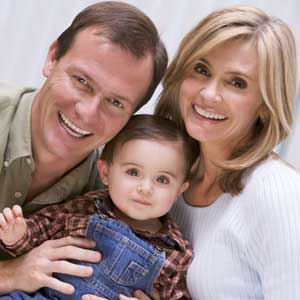 Going to the dentist isn't everyone's favorite topic on the 'To Do' list, but it is a necessary part of regular health maintenance. But what if you could make the experience easier for both you and your family?
Usually, a familiar face can reduce the fear of the known. This is where family dentistry comes in. Family Dentistry Yorba Linda specializes in providing dental services to patients of all ages over various treatments. In our previous blog, we have explained 5 dental services offered by family dentistry in Yorba Linda. Thus, getting treatment under a familiar roof can help reduce your anxiety.
3 Reasons to Choose Family Dentist in Yorba Linda:
Let's take a look at why it's beneficial to choose one family dentist in Yorba Linda for your entire family.
Convenience and Efficiency:

One of the most significant advantages to choosing one family dentist is convenience and efficiency. Instead of scheduling multiple appointments at different locations, you can all go to the same office. This saves time and energy, as well as money on transportation costs. Additionally, when records are shared among members of a single family, it helps streamline care by allowing the dentist to better understand each patient's medical history.

Dental Education:

Another benefit of choosing a single family-dentist is that they can provide comprehensive dental education for all family members. The more informed your children are about proper oral hygiene practices, the less likely they will develop any serious dental issues later in life. A qualified family and cosmetic dentist in Yorba Linda can teach your children how to brush their teeth properly, floss correctly, watch their diets, and avoid smoking or consuming tobacco, all important lessons for lifelong oral health.

Compassionate Care:

Finally, many people choose one family dentist because they provide compassionate care tailored specifically to each patient's needs. In addition, they understand that some patients may be anxious or fear going to a dentist due to emotional trauma or negative past experiences which is why they strive to create an environment where everyone feels comfortable and relaxed while receiving quality dental care services.
Conclusion:
Family dentistry in Yorba Linda offers numerous benefits over individual dental practices when providing comprehensive care for your entire household. Not only is it convenient and efficient, but it also provides access to more comprehensive education on oral hygiene practices as well as compassionate care tailored specifically to each patient's needs. So if you want to make going to the dentist easier for you and your entire family, consider choosing one trusted family dentist today! Connect with Dr. Bruce M. Rogers, DDS, a family dentist, to help ensure your family receives the care they need.