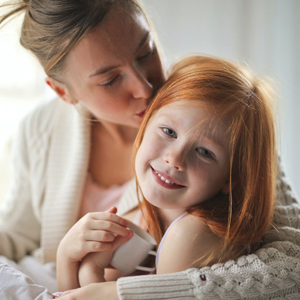 Family dentistry addresses the dental health requirements of both the children and the parents. Family Dentists are trained to provide complete dental care to children, who have distinct health demands than adults. Most family dentists provide a range of oral hygiene, preventative dentistry, oral surgery, and aesthetic dental procedures. In our previous blog, we have explained about consulting a family dentist in Yorba Linda on National Tooth Fairy Day. The following is a list of the most typical services offered by family dentistry.
5 Dental Services Offered By Family Dentistry in Yorba Linda:
Periodontal Treatments:

Scaling and root planing, as well as pocket reduction surgery, are common periodontal therapies. They are designed to remove plaque and bacteria that have built up surrounding your teeth and under your gums. To cure severe gum disease and avoid tooth loss, periodontal therapies are required.

Cosmetic Dental Procedures:

Many aesthetic dental treatments may be performed by family dentists. Adults and children can benefit from the services of these dentists. Dental veneers, dentures, teeth whitening, and dental implants in Yorba Linda are all frequent operations. Veneers could be used to cover gaps between teeth as well as chipped, crooked, damaged, or discolored teeth. Dentures, on the other hand, are detachable appliances intended to replace missing teeth and repair a person's smile.

Restorative Treatments:

Crowns, bridges, dentures, as well as root canal therapy, etc are examples of restorative dental procedures that attempt to rebuild the efficiency, sturdiness, and aesthetics of your teeth.

Dental Checkups:

Dental examinations are required to maintain track of the dental health of you and your household. Your dentist in Yorba Linda will painstakingly inspect every area of your mouth, especially your cheeks, throat, and face, during a dental checkup. If you see anything unusual, your dentist will analyze it right away to discover if it's malignant. Your dentist will explain your daily hygiene routine and the procedures you should take to attain optimal oral health based on the findings of your checkup.

Preventive Dentistry:

Brushing and flossing aren't the only ways to keep your teeth clean. It is critical for the patient to visit a dentist regularly for routine check-up and expert cleaning in order to receive comprehensive treatment. Regular dental examinations and cleanings by a family dentist may help keep teeth and gums cleaner and avoid problems from forming or worsening. Cleaning the teeth may entail removing calculus, plaque, and stains.
Conclusion:
Now that you've learned about all the benefits provided by family dentistry in Yorba Linda, it's time to make the right choices. Vist Dr. Bruce M Rogers, the most reliable family dentist in Yorba Linda for you and your family. Call us at 714-970-6331 to schedule an appointment.