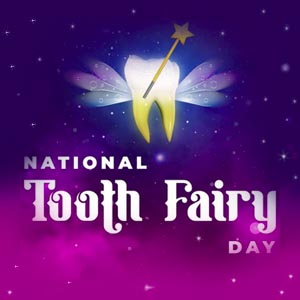 What else can be a better way to celebrate a national tooth fairy day other than visiting a family dental expert for your entire oral hygiene. Alternatively, the best day to get your oral hygiene checked is this National Tooth Fairy Day. Get your oral condition examined entirely from the best family dentist Yorba Linda on this special day. In our previous blog, we have explained 4 points to pick the ideal family dentist in Yorba Linda for your family. However, National Tooth Fairy day is awaited on February 28th and it is the most appropriate time to develop good oral hygiene. It is celebrated twice a year; the second celebration day falls on August 22.
What Is National Tooth Fairy Day?
Since the middle ages to around the 1920s, tooth fairies have been around. The exact origins of such fairies is still not known. Tooth fairies are iconic childhood symbols which bring smiles and joy to all young ones across countries. The concept is mostly prevalent in North America, China, Russia and Europe where children after losing a tooth can leave it under their pillow that night. The fairy is believed to know when a child loses a tooth and comes to furtively exchange it for a coin that night. In some cultures, it is believed that this fairy is a small animal like a mouse, cat, rabbit or dog. So, National Tooth Fairy day is celebrated to pay homage to this beautiful creature who does a wonderful job of gifting a coin in exchange for a kid's tooth.
Visit a Family Dentist in Yorba Linda This Tooth Fairy Day To Teach Good Nutrition to Your Child:
The reputed family dentists in town will have special offers and events going on for kids on Tooth Fairy Day. Do not miss out on the chance to take your kid to a family dentist in Yorba Linda this special day to teach the importance of oral hygiene.
How the Tooth Fairy Rewards Good Dental Hygiene?
Well, it's believed that tooth fairies reward money in exchange for a tooth. Consider that as a reward to take the kid to a dental expert for good dental hygiene advice. You can convince your little one that tooth fairies have shiny white teeth and that they reward kids who take good care of their dental hygiene.
Conclusion:
Dr Bruce M Rogers is a reputed dentist in Yorba Linda and is the best practitioner to go to in person for a comprehensive wellness check of your child's teeth. Browse through our website of Bruce M. Rogers, DDS to learn more about our services. Book an appointment fast to avail services ranging from family dentistry to cosmetic dentistry and more by calling us at 714-970-6331 right away.