Four Major Perks of Consulting a Family Dentist in Yorba Linda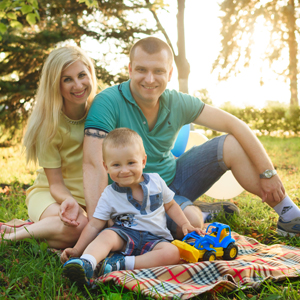 Have you ever reflected on the amount of time you could save with your dental appointments? A family dentistry in Yorba Linda is a one stop solution for your oral health. If you are either looking for a dentist or want to switch over to our Yorba Linda family dentist, visit Bruce M. Rogers DDS.
4 Reasons Family Dentistry in Yorba Linda Are Mostly Preferred Amongst Patients:
1. Increases Convenience:

The last thing you would want to do is run from pillar to post for your family's dental appointments. The greatest perk of opting for a family dentist is that you can have loads of spare time. With a family dentist in Yorba Linda, you have the choice to book appointments for all your family members. Our family dentists at Bruce M. Rogers DDS organizes and schedules all your appointments systematically.

2. Examining Dental History of Families:

The dentist analyzes the past dental history and provides you with preventive measures. Our family dentistry in Yorba Linda ensures that your family's dental health is right on track. This practice can detect the onset of diseases namely oral cancer at the outset itself.

3. Multiple Services:

Family dentists offer multiple services viz a viz general dentists. All the dental treatments and procedures are offered by family dentists in the same office. You don't have to visit multiple centers to get your treatments done if you want a family dentist. Some common procedures that family dentists in Yorba Linda provide include; teeth cleaning, braces (traditional and Invisalign), dentures, implants and much more. Family dentists also provide other preventive and restorative dental services.

4. Inculcates Discipline:

Another advantage of having a family dentistry in Yorba Linda is that it helps you to inculcate dental discipline in your fellow family members. When your child is taken to the pediatricians or family dentists on a regular basis they observe every aspect. This way they realise and learn that it is highly important to maintain good oral health and follow a fixed dental routine.
Several children who have faced dental anxiety are also relieved with it when they have a family dentist. With continuous visits, they develop a strong positive relationship with their dentists and understand that their dental health is extremely important as it contributes to their overall well-being.
Looking For The Right Family Dentist in Yorba Linda? The Search Ends Here!!
At Bruce M. Rogers DDS a team of expert family dentistry in Yorba Linda are waiting to attend to you and your family's dental needs. He offers the finest dental care and should be hand-picked. For more information call us at (714) 970-6331 and schedule an appointment today.