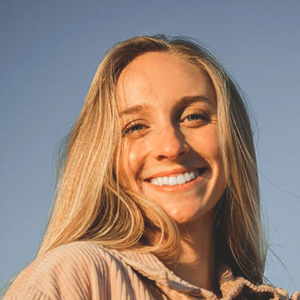 We normally tend to relate the summer season with vacations, recreations and outdoor activities. But only a few realize that summer is the most appropriate time to care for your oral health. If you have been postponing your appointments with the dentist or ignoring a long-standing dental issue, then summer is the right time to get these issues resolved. In our previous blog, we have explained the frequency of visits to a dentist in Yorba Linda. Read on to understand why you must consider visiting your dentist this summer.
5 Reasons To Visit Your Dentist In Yorba Linda This Summer:
1. Convenience:
Summer is the time when hectic schedules disappear or lighten up. Since kids don't go to school, parents can make appointments with the family dentist in Yorba Linda at a more convenient time. Summer provides a window where they can arrange dental appointments before the beginning of the pre-school scramble in the months of August and September.
2. Less Disruptive:
Oral surgeries can be disruptive due to the amount of recovery time involved. During winters when the schedule is tight, young workaholics often tend to be busier. But summer is the ideal time for youngsters, including high school and college students, to remove their wisdom teeth. Summer allows them a complete recovery that is worry-free. There are no nightmares about missed meetings, classes etc.
3. Bright Smile:
Summer is the time for weddings, vacations, barbecues, get-togethers and other social engagements. Summer throws light on everyone's smile. Options such as professional whitening treatments, lumineers and porcelain veneers can make your smile stand out. Schedule the treatment with cosmetic dentistry in Yorba Linda for early summer. This way you will be ready with your grin in time for summer events and activities.
4. Enough Time to Adapt:
The beginning of summer is the most appropriate for the kids to go for braces. This gives them enough time to adapt to aesthetic and physical changes. Kids generally require time to adjust to the appearance and feel of the braces. Summer provides them an opportunity to adapt before getting back into school.
5. More Value:
Since the majority of insurance plans have caps, it's essential to derive advantages from the benefits you have before the year ends. If a plan has a deductible, then make sure you reach the threshold at the earliest. This will multiply your benefits. Summer offers a great opportunity to do it. The expenses from your pocket for the dental implants treatment in Yorba Linda will be minimal. You can spare money for other dental treatments as you step into the holidays.
Conclusion:
If you need the finest dentist in Yorba Linda or cosmetic dentistry, then arrange for an appointment with Dr. Bruce M Rogers. Bruce M Rogers DDS provides quality dental care. Go through our website of Dr. Bruce M Rogers DDS to read the reviews. Call us at 714-970-6331 to gather more details today.