Are Dental Implants Suitable for you?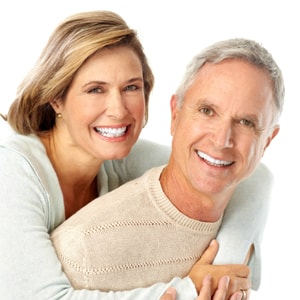 Your worst nightmare could be when your teeth start to show signs of wear and tear. Our teeth help us throughout the day and maintaining them in mint condition is a must. A missing tooth, toothache, chipped teeth, an abscess can cause a lot of discomfort in eating, change the structure of your face, and also affect normal activities. So, it is time we try to fix these problems and get a permanent way to improve our quality of life.
One such option to fix a missing tooth, replace a rotten tooth or injured tooth due to any reason is by Dental Implants. But dental implants are not for all; a dentist consultation is always necessary.
When Do You Need Dental Implants in Yorba Linda?
You need dental implants if you have chipped teeth, missing tooth, discomfort caused by dentures, infected tooth, jawbone deteriorating and receding, and when you notice a caved-in appearance on your face.
Tip: Make sure to talk to your dentist and have a joint conclusion.
How Do You Know Your a Good Candidate For Dental Implants in Yorba Linda?
During dental implant surgery, the teeth are placed on your jaw bone, this acts as a root for the missing tooth and prevents damage and slipping of the teeth. They will not decay as the teeth are made of titanium.
If you want to know if you are a good candidate for dental implants in Yorba Linda then you need to consult your dentist and find out which method suits you the best. But on general terms, dental implants can be a good option.
Benefits of Dental implants:
Dental implants look very natural, they feel like real teeth and do not cause any discomfort while smiling, eating, and speaking. They have a longer duration compared to the other methods. Proper maintenance and care will increase their lifespan, they have proved to have 95% success rates, and this the highest of all other methods. Dental implants improve oral health. They are just like your natural teeth and are easy to clean. It also improves the jawline and thus protects the facial bones. Your natural tissue is maintained and not altered.
This method causes very little pain to the patient, most people have reported back to work the day after the surgery. Finally, dental implants do not impact your physical and mental well-being. Your diet, daily routines, dinner with friends will remain unaltered.
If you have any more concerns and more dental implant queries? You can reach out to your Implants Dentist in Yorba Linda, today! Looking at the criteria above and consulting a dentist in Yorba Linda, is the best way to ascertain if you are eligible for an implant. Implants help replace missing teeth but still keep it like the original, thus restoring that beautiful smile!
Take away
Contact the dentist's office in Yorba Linda and schedule an appointment. All it takes a little bit of zeal to accomplish something in life.