Five Necessary Facts You Must Be Aware Of About Dental Implants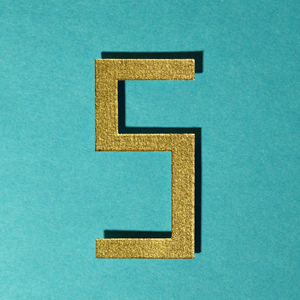 A missing tooth can undermine your emotional well-being and self-esteem. At times, you may find difficulties in eating too. Selecting an implant dentist for dental implants in Yorba Linda is the solution for you. Dr. Bruce M Rogers offers the best dental implant treatments in Yorba Linda.
Necessary Facts Regarding Dental Implants in Yorba Linda:
You would now probably be thinking of the benefits or importance of dental implants. Well, here are five essential features you must be aware of about dental implants:
1. Dental Implants Are Just Like Your Natural Teeth:
Unlike dentures or bridges that need to be replaced or removed frequently, dental implants form a part of your permanent teeth. They just fit in like natural teeth and are almost difficult to tell apart from your natural teeth. Don't worry, no one would ever notice if you've got an implant treatment done.
2. Dental Implants Are Long-Lasting:
Similar to natural teeth, dental implants go a long way if you take good care of them. They can last even a lifetime if you keep an intact dental routine. However, here's an advantage, dental implants are not susceptible to decomposition which is the case with natural teeth. But you must remain watchful at all times, it can get damaged by accident.
3. Dental implants are a safe procedure:
Dental implants surgeries have an astounding rate of success: 98%. Our implant dentist in Yorba Linda Dr. Bruce M Rogers who practices at Bruce M. Rogers, DDS has provided excellent results for the patients. Dr. Bruce Roger's has helped several patients to eat comfortably and smile without worries with dental implant treatments.
4. Dental Implants Are Easy To Maintain:
Since dental implants are similar to the existing teeth you must brush and floss regularly. Remember to follow your dental routine. This will help prolong the longevity of your dental implants. Patients with dental implants can easily consume thick and crunchy fruits, vegetables and even meat.
5. Dental Implants Improve Your Appearance:
When you lose or miss a tooth, your jawbone begins to degenerate. This gives you an aged look and you will appear elderly than your actual age. On the contrary, with dental implants, the implant tooth is infused into the jaw bone and this keeps your teeth healthy. Overall, dental implants improve your looks.
Takeaway:
When it comes to dental Implants treatment in Yorba Linda, Dr. Bruce M. Rogers is the best provider. Walk-in for a visit to our dental office and find out if you are eligible for dental implants. Make a trip down to Bruce M. Rogers, DDS and attain the smile of your dreams today!