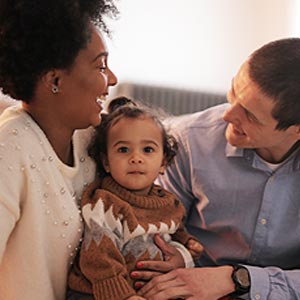 A family dentist is a dental practitioner who can diagnose patients ranging from toddlers to adolescents to adults. The treatments provided by family dentistry in Yorba Linda are multidimensional. It includes examinations, cleaning, X-rays, fillings, sealants, fluoride treatments among others.
Relying on a professional family dentist like Dr. Bruce Rogers who practices at Bruce M. Rogers, DDS will help you retain and improve the oral health of all the members of your family.
Family dentistry is the one who provides dental care from infancy through adulthood. Family dentistry in Yorba Linda is concerned with addressing oral health at every stage of life if the patient chooses to do. This allows the family dentist to maintain a record of the patient dental care history.
Our Yorba Linda family dentist understands that kids have different dental needs than adults and is trained to deliver specialized dental care to make sure unique oral hygiene needs are met.
What to Expect With Family Dentistry Treatment in Yorba Linda?
Most of the family dentist offers services related to oral hygiene, preventive dentistry, and dental implants treatment in Yorba Linda.
But, the most common family dentistry services include:
A regular six-month tooth cleaning and an oral exam are essential. It allows your family dentist to monitor the health of your child's mouth.
A cavity check is done as it is the most common preventable childhood health condition. Our family dentist in Yorba Linda identifies and treats cavities with fillings.
Our family dentist also performs fluoride and dental sealants treatment. It helps combat cavities and is often used in cavity-prone children.
Advantages of Visiting Family Dentistry in Yorba Linda:
Banish Dental Anxiety:

Dental phobia and anxiety can unnecessarily delay your trips to the dentist. If any of your family members suffer from this issue, visiting the dental practitioner together as a family will help her/him. Children feel comfortable when they visit the dentist with their family members. Once they overcome the fear, their confidence will be retained for life.

The Convenience Factor:

One can save energy, resources and time by hand-picking family dentistry in Yorba Linda. There is no need to drive to various dental offices within the city to keep up with different dental appointments for all the members of your family. An appointment with the family dentist for all the members at the same time increases the comfort factor.

The Centrality of Dental History:

The dental diseases your family suffers from, the surgeries in the past, certain allergies or sensitivities, etc are observed and recorded by Dr. Bruce Rogers at Bruce M. Rogers, DDS. New symptoms can be diagnosed and timely interventions can be made to save the situation from escalating further. The after-effects of certain genetic issues or deadly diseases can be nullified.

A Relationship That Endures:

The trust factor which develops between the family dentist and the family can only deepen with time. This enables easy, honest and open communication resulting in exact diagnosis and the appropriate dental treatment for the family. Our family dentist in Yorba Linda will help ease the anxiety and fears you have.

Dental Service During an Emergency:

When any dental emergency strikes, treatment can be rapidly availed. Since a family dentist is already present, the time to search for an emergency dentist can be saved.
Make a Visit With Our Family Dentist in Yorba Linda:
If you stay in Yorba Linda, Dr. Bruce Rogers who practices at Bruce M. Rogers, DDS is the finest choice to be your family dentist in Yorba Linda. For more information call us at 714-970-6331 and schedule an appointment today.