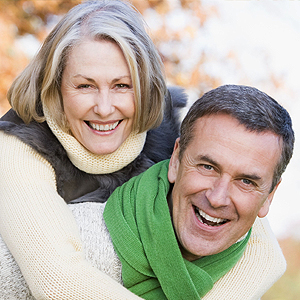 In case you're missing at least one or more teeth and if you are not interested in getting partial dentures, you may ask your dentist whether you would be a suitable candidate for dental implants. You may also ask about the preparation, recovery, long-term care of dental implants in Yorba Linda.
Dental implants in Yorba Linda give a more natural look as they are inserted directly into the jawbone unlike dentures. To avail the benefits of the same you must be healthy and have a strong jawbone. Healthy gums are necessary to support the implants.
Procedure for Dental Implants in Yorba Linda:
The way towards getting a dental implant includes these three stages:
1. Fixing the Dental Implant:

In the first place, you undergo a medical procedure which fastens the implant in the jaw. It is enveloped with gum tissue and it gets incorporated into the jawbone for three to six months.

2. Fastening the Post:

Our Yorba Linda dentist Dr Bruce M Rogers affixes a post to the implant. The gum tissue grows around the post. At times, the implant and post are set simultaneously. Regardless of whether they are put simultaneously, the blend embeds and post fills in as an anchor for the replaced tooth.

3. Crown Attachment:

Your dentist will fix a crown to implant the post.
What Do Dental Implants Look Like?
Dental implants are similar to regular teeth rather than dentures. Dental implants in Yorba Linda seem like a cylinder or screws. It acts as an artificial replacement. Implants are manufactured from titanium or other materials which will prevent any adverse reaction from happening. They are affixed to the jawbone and gum tissue grows around it later.
Are Dental Implants in Yorba Linda Good for Everyone?
However, dental implants are not a default choice for everybody. Pregnant ladies and people with constant disease or immunosuppression, kids with underdeveloped jawbone and people who grind their teeth resulting in squeezing of the inserts are not qualified contenders for dental inserts. Consult with our family dentistry in Yorba Linda to know if you're an ideal candidate for a dental implant.
How Long Does the Dental Implant Treatment Take?
Remember that the medical procedure to put dental implants requires a few hours. And more than one procedure might be required. So if you are more prone towards getting infected then it is suggested not to opt for dental implants in Yorba Linda.
In case you're sound and you go through a medical procedure for dental implants in Yorba Linda, make sure to adhere to your dentist's guidelines for oral cleanliness - including brushing twice a day and everyday flossing. Follow these methods to keep your new teeth perfect and solid.
Conclusion:
If you require professional dental implants in Yorba Linda, then Bruce M Rogers, D.D.S. is the finest choice. Inspect our website for an appointment! Dial us at (714) 970-6331 and have a conversation right away!