Dental Implants: How Long Do They Last?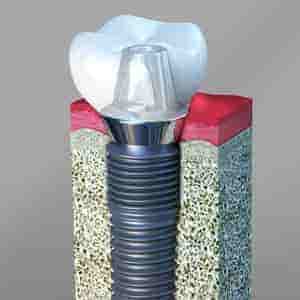 Dental implants have revolutionized dentistry as a replacement for missing teeth due to their outstanding durability and longevity. As a result, they are often the treatment of choice for missing teeth, providing patients with a secure, long-term solution. It is imperative to understand how long dental implants can last if you consider them a solution. In a previous blog post, we discussed whether dental implants are the best solution for tooth loss . In this blog post, we will explore the longevity of dental implants and answer the question: How long do they last?
If you are considering dental implants in Yorba Linda, here are some important things to consider.
What Are Implants Made Of?
Most dental implants are made from biocompatible materials, with titanium being the most common. Implant posts made of titanium are surgically implanted onto the jawbone, where they fuse with the bone through a process called osseointegration. This process creates a solid and stable base for the replacement tooth or cap, typically made of porcelain or ceramic materials, closely replicating the appearance and function of natural teeth.
How Long Do Dental Implants Last?
The long-term durability of dental implants is well known. Implants can last your lifetime if they are adequately cared for and maintained. The success rate of dental implants in Yorba Linda over the course of ten years has been reported to be 90 to 95 per cent . Implants are long-lasting due to their biocompatible materials, secure jawbone integration, and preservation of surrounding oral structures.
Factors That Influence How Long They Last
Several factors can affect dental implants' lifespan, even though they are designed to be a long-term solution. Keeping your implants healthy requires good oral hygiene, including brushing and flossing regularly and cleaning your teeth. Smoking and grinding their teeth can also hurt their longevity. The success of dental implants may also be affected by certain medical conditions, including uncontrolled diabetes.
Care Needed for Dental Implants
Dental implants require similar care to natural teeth. A daily oral hygiene regimen is recommended, including brushing and flossing the area surrounding the implant. Check-ups are essential for monitoring the condition of your implants and addressing any potential issues as soon as possible. Depending on your dentist in Yorba Linda's recommendations, you may need to use specific oral care products or techniques to ensure the longevity of your implants.
Ready to Experience the Remarkable Durability of Dental Implants?
Don't let your missing teeth affect the quality of your life any longer. Make the first step towards your lasting solution by immediately consulting Dr Bruce Rogers and his team today!
Reclaim your smile's functionality by making an appointment now!