6 Awesome Benefits Of Getting Consultation From A Family Dentist in Yorba Linda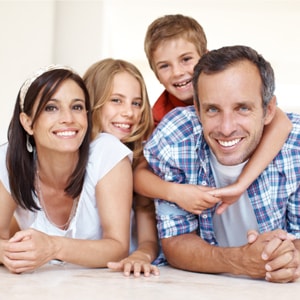 Dental anxiety is widespread among individuals, regardless of their age. That's why many people wait until they experience severe oral conditions before visiting a dental clinic. However, untreated minor dental issues can escalate into intensely painful problems and even lead to fatal periodontal diseases. If you haven't considered consulting a family dentist in Yorba Linda, it's time to find a one-stop destination for all your dental needs, catering to your spouse, children, and older adult family members. In a previous blog post, we discussed the benefits of choosing a family dentist. In this new blog post, we will explore six awesome benefits of scheduling a consultation with a family dentist in Yorba Linda.
This article will give you a glimpse into the benefits of family dentistry and its wide array of services.
6 Fantastic Benefits of Family Dentistry in Yorba Linda:
Dental anxiety and phobia are widespread among adults, leading to delayed dental clinic visits, especially for those with dental anxiety. However, family dentistry in Yorba Linda offers a solution to help children feel at ease in a medical setting. With a kid-friendly environment, children can feel less threatened by dental equipment and learn positive dental hygiene practices from the dentists in Yorba Linda.

A family dentist will provide one-stop solutions for many dental conditions. You must seek help from a trustworthy medical practitioner.

Your family dentist in Yorba Linda knows everything about your past medical and health conditions, medicine sensitivities, and allergies. They have all data on record so that that information will help during any emergency.

Regular dental services and annual checkups will be much easier if you have a good connection with a family dentist. Family dentistry in Yorba Linda will help you follow up with multiple types of dental treatments. They will also make sure you will attend all of your appointments

A family dentist is a medical specialist with extensive knowledge to provide dental caregiving to individuals despite their age. A family dentist in Yorba Linda will provide initial treatment like oral health checkups, examinations, fillings, and X-ray if you want to get lifelong dental care from family dentistry in Yorba Linda.

As the name suggests, family dentistry in Yorba Linda provides a family-oriented treatment plan for your condition. It caters to patients with different lifestyle and health conditions. Dentist in Yorba Linda can help you with your dental emergencies. They also have excellent knowledge about your family history.
Are you Looking for a Family Dentistry in Yorba Linda?
Looking for a top-notch family dentist in Yorba Linda? Look no further than Dr. Bruce M. Rogers, DDS, a renowned dentist in Yorba Linda with 12 years of experience. Experience the exceptional services our dedicated team offers, from alleviating dental anxiety to providing comprehensive solutions for all ages. Visit our website to learn more or book a free consultation. Call 714-386-1331 now for the remarkable benefits of family dentistry in Yorba Linda!