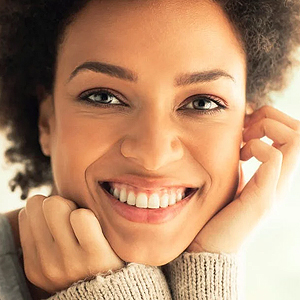 Your missing or lost tooth can be fixed with dental implants. It helps you to restore your smile and confidence. It has many health advantages too. Dental implants also help in jawbone growth, reduce tooth decay, and help you maintain facial structure. With dental implants it will be easy for you to clean your teeth. In our previous blog, we have explained how a family dentist is eligible to affix dental implants in Yorba Linda. However, there are mainly six dental implant phases which are consultation, pre-implant surgery, tooth extractions, bone grafting, artificial tooth designing, and artificial tooth replacement.
6 Stages of Dental Implants in El Paso for Your Desired Smile:
1. Initial Consultation:
Prior to your initial dental surgery, a consultation will be arranged with our dentist in El Paso where you need to give details about your medical history. There will be a test of your teeth and mouth to assure that the dental implants can be performed and you are clinically healthy. The strength of your jawbone will be checked to ensure if that can support the dental implant process.
2. Pre-Implant Surgery:
Even though you are clinically fit, the dentist may perform preparatory surgery to make the dental implant surgery easy and successful. For instance, your dentist may remove your severely decayed teeth to create a space for the dental implant. This stage can help in making sure that you don't feel uncomfortable and the implant doesn't look bad.
3. Tooth Extractions:
If you have a cracked, severely damaged, or infected tooth, then your family dentist in Yorba Linda may remove these kinds of teeth instead of repairing them. In some cases dental implants are affixed into the space where you had a tooth before. However, during other times it is important to heal the region before the dental implant is affixed.
4. Artificial Tooth Design
After you have healed, an appointment will be scheduled by your dentist where the artificial crown or tooth will be designed. The professional will make sure that the artificial crown or tooth matches your smile.
5. Bone Grafting:
When you lose a tooth, your jaw bone begins to resorb quickly. To strengthen that region, you may need to get dental implants in Yorba Linda. It takes up to four months to heal after bone grafting is performed.
6. Final Implant
In this stage, the artificial tooth or crown will be set. You will feel no pain at this stage. The dentist will check your dental bite and give you instructions about maintaining your new artificial teeth.
Conclusion:
It takes some time to get your final dental implants done. However, Dr. Bruce M Rogers can help you finish your dental implant procedure faster and efficiently. He will help you with all the concerns, complaints, or queries and offers family dentistry in Yorba Linda service as well. Call us at 714-970-6331 to consult Dr. Bruce M Rogers directly. Browse through our website of Bruce M Rogers to set up an appointment right away.