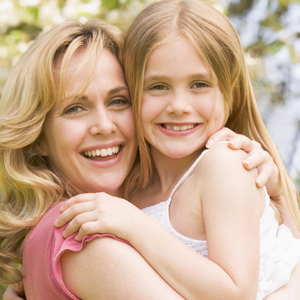 It's no secret that all our family members must visit the dentist at least twice a year. This makes it important for us to consult the right family dentist in Yorba Linda who can treat our entire family. A family dentist treats patients of all age groups and provides preventive measures for various dental issues.
If you are searching for the finest family dentistry in Yorba Linda, consider visiting Bruce M. Rogers, DDS.
Why Opt for Family Dentistry in Yorba Linda?
Family dentistry provides you the finest services which the dental industry can provide. Family dentists are specialized to undertake a variety of treatments. From your child's first teeth to tooth loss issues in adults, a family dentist in Yorba Linda is specialized and trained to resolve dental problems across all age groups. They also treat a wide range of dental issues that are related to general and pediatric dentistry.
Family Dentistry Dental Procedures and Benefits:
There are several types of dental treatments available at Bruce M. Rogers, DDS at Yorba Linda. These treatments are performed by Bruce M. Rogers and the team lead by him. Every individual dental procedure offers a wide range of benefits and advantages that are aimed to improve your oral health and increase your aesthetic. Let's take a look at the different types of dental procedures available by our family dentistry in Yorba Linda and how they benefit your oral health and improve your overall well-being.
Preventive Treatments:

Preventive dental treatments include routine dental checkups, recurring oral examinations and professional cleanings. All preventive dental treatments help to maintain your oral health. They also prevent the growth and development of dental issues like tooth decay, gum diseases, inflammation of gums and so much more.

Restorative Treatments:

The restorative dental treatments include root canal, implants, dentures, bridges, dental fillings, gum disease therapy, dental implants in Yorba Linda. There are umpteen benefits when one undergoes a restorative dental treatment. They help to preserve your natural teeth, replace your damaged teeth and ensure normal functioning of your tooth.

Cosmetic Treatments:

All cosmetic dental procedures are aimed to polish up your smile and its appearance comprehensively. The cosmetic dental treatments options include professional teeth whitening, teeth-colored fillings, dental bonding and many more.
Conclusion:
If you're looking for Family dentistry in Yorba Linda, and want to know more about different options visit Bruce M. Rogers, DDS at Yorba Linda. Meet all your family member's dental needs all under one roof. Inspect our website to learn more about services offered, testimonials, dental patient education and more. Book your family's next dental appointment at Bruce M. Rogers at 714-970-6331.