5 Reasons To Consider Dental Implants on a New Year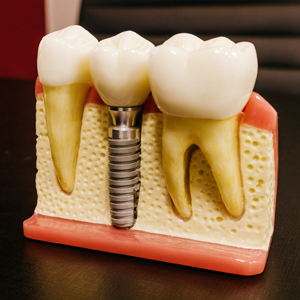 Do You Really Need a Reason to Look Good?
All of us love looking beautiful with a captivating smile, anytime, any day. Now, talking about special occasions, these call for enhanced looks, confidence, and appearance. New Year is one such occasion that sees gatherings, a lot of catching-ups, parties, festivities, and more. So, you definitely desire to look your best, especially in those Instagram reels and shutter clicks that go on social media. A leading cosmetic dentist in Yorba Linda can ensure this. In a previous blog post, we discussed are dental implants the permanent solution for tooth loss. Here we will be understanding the benefits or reasons why you should consider dental implants this new year.
So, let's tell you some amazing reasons that can be your motivation to consider dental implants in Yorba Linda something that is so hard to miss for you.
5 Compelling Reasons to Consider Dental Implants This New Year:
Parties and Food Go Hand in Hand:

What's a party without delectable dishes and cakes? With missing teeth, can you gorge on your comfort foods? Of course not!

You need strong teeth and healthy bones to be able to savor delicious dishes with your friends and family, as you plan for a dine-in. More so, New Year parties are incomplete with confectionaries and savories like cookies, muffins, pastries, sundaes, or tarts that you can't enjoy with decayed or missing teeth.

Hence, there is a reason to get your cosmetic dentistry in Yorba Linda done before New Year to be able to enjoy it to the fullest.

Sunken Facial Appearance Spoils It:

With missing teeth, you endure significant bone loss gradually. New Year is a time for festivities and loads of happiness. The latter calls for a lot of posing and 'cheese-ing' for photos that you will be cherished for years to come. The best way to fix your saggy facial appearance is dental implants. These can ensure the best replacement for your natural teeth as the artificial prosthesis is a close replica of the original ones.

Loose Dentures Can Be Embarrassing:

You can get dentures for your missing teeth, but these stand a chance of getting loose and falling off. With hearty chats and laughter, you need to ensure you have a robust set of teeth. Indeed, you don't want your loose dentures to be an embarrassment on a New Year's together.

A True Reason for Resolution:

New Year calls for true resolutions and nothing is true unless you take action. So, instead of just wishing for a healthy set of teeth and a beautiful smile, get dental implants from the leading family dentistry in Yorba Linda to materialize your new year's resolution.

Teeth Infection Gets Unbearable in Winter:

With freezing cold, tooth decay, and other infections can get severe and cumbersome. The chilling cold worsens the damage and the pain. So, before you head for New Year parties, get your oral health fixed to be able to enjoy an amazing time.
Conclusion:
Dental implants can provide long-term benefits that enhance your quality of life. By choosing dental implants, you can enjoy a natural-looking, functional smile that lasts for years to come. With the start of a new year, now is the perfect time to take the first step toward achieving the smile you deserve.
For more information about our dental office, get an appointment with Dr. Bruce Rogers, a popular dentist in Yorba Linda in town for timely check-ups and dental implants, or call us at 714-386-1331