Most Common Dental Fears And Solutions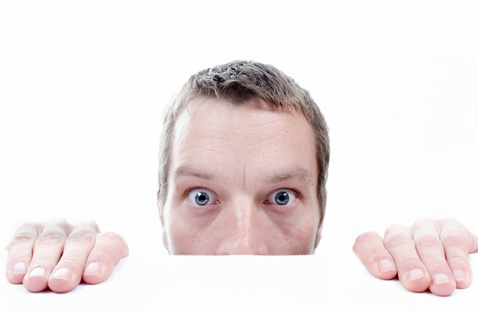 Fear of dental treatment is a strong cause that leads to compromise of oral health. Many Americans suffer from dental phobia and it is found to be one of the major obstacles that come in the way of oral care. Each person's fear may seem complex to oneself until they speak it out to the Family Dentist. An overview of the various types of dental fears may provide an insight of dental phobia, which in turn can make patients feel comfortable when they know they are not alone. The following write-up briefs about common types of dental fears and gives an overall solution for the same.
Fear of the Dentist
Bad experiences in the past can be a major reason for fear of dentist. The cause for the fear may be anything. The pain during or after the treatment, the discomfort and the stress from treatment are some factors that can develop fear in patients about all dentists. This kind of fear can let patients compromise oral health and endure the problems like toothache. This can have a serious impact on oral health. A good dental experience where the dentist is very caring can let the patients feel relaxed and the opinion of the dental experience can be reversed.
Fear of needle
Some patients are afraid of the painful injection that is used during the treatment. This can be due to the burning sensation, lack of numbing gel or simply the inexperience of the dentist, due to which the injection is used inappropriately. An experienced dentist who truly cares for patient comfort can make the injection feel less painful. There are numbing gels that can reduce the pain of the injection.
Fear of sounds and smell
Some patients are afraid of the sight, sounds and smell of the dental practice itself. Patients commonly refer to the fear of sound of the dental drill. Modern laser drills can help overcome this fear since they do not produce any sound. Dentists firstly make the patients feel comfortable during the visit. Talking to the dentist may make patients feel they are at home. In recent times, dentists are also focusing on creating a friendly atmosphere at the practice. Sedation techniques can aid the patients by relieving them from anxiety during the treatment.
Gag reflex
Gag reflex is something few patients express when dental instruments are placed in the oral cavity. This can interrupt the treatment and cause severe discomfort to patient. Nitrous oxide is one of the popularly used sedatives to counter gag reflex. Patients can feel very comfortable when they inhale the laughing gas. Dentists can easily focus on treatment when patients are relaxed.
If you have any fear about Dental treatment, feel free to consult our Family Dentist in Yorba Linda.