Choosing Cosmetic vs. Family Dentistry: Which One Meets Your Dental Needs?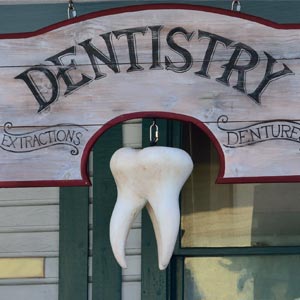 When it comes to your dental health, it can be challenging to decide who to turn to for the specific care and treatment you need. With the growing popularity of cosmetic dentistry, many people are now considering cosmetic dentistry for their routine dental needs. But is that the best option? Or should you stick with your family dentist, who is familiar with your oral conditions and dental history? In a previous blog post, we discussed the benefits of choosing a family dentist in Yorba Linda. However, in this blog post, you will understand the difference between cosmetic and family dentistry and determine which one meets your dental needs.
Let's explore the differences between Cosmetic Dentistry and family dentistry in Yorba Linda and help you determine which to choose for your specific needs.
What is Cosmetic Dentistry?
The field of cosmetic dentistry includes treatments that enhance the appearance of a person's teeth, gums and bites through procedures. Our cosmetic dentist in Yorba Linda can perform teeth whitening, veneers, braces, and other cosmetic treatments that enhance the look of a person's smile by treating your unique oral concerns head-on.
With our cosmetic dentistry expert team, you achieve the smile you've always wanted in a safe and comfortable environment with dependable results.
What is Family Dentistry?
On the other hand, family dentistry is a more comprehensive approach to dental care that focuses on the oral health and well-being of patients of all ages. Our family dentist in Yorba Linda will perform routine cleanings, fillings, extractions, and other preventive and restorative treatments. Family dentists are trained to provide care for patients of all ages, from young children to senior citizens, and can offer a full range of dental services.
These dentists would also be familiar with your oral structure and be equipped with knowledge of your needs to advise you on oral solutions.
Determining Your Needs:
So, how do you determine which type of dentist is right for you? Your individual goals and needs will determine how you should answer this question.
If you want to enhance your smile's appearance, a cosmetic dentist may be the best option. However, a family dentist in Yorba Linda may be a better choice if you're looking for a comprehensive approach to your oral health. It's also important to consider your budget, as cosmetic dentistry can often be more expensive than traditional dental care.
Both cosmetic and family dentists can provide the following procedures,
Crowns
Composite Fillings
Inlays and Onlays
When choosing a healthcare provider, you must assess their experience level and learn about their qualifications.
Ready for Your Oral Solution?
If you need assistance determining which type of dentist is right for you, you can best speak with our dentist in Yorba Linda. A qualified dental professional can help you assess your needs and recommend the best course of action for your oral health.
Don't hesitate to contact Dr. Bruce Rogers today to book a consultation and start your journey to a healthy, beautiful smile. Call us at 714-386-1331 today for reliable solutions!